Covid-19 Dental Office Response – Last Updates:
July 08, 2020
We received notice today that the San Francisco Dental Society of San Francisco has helped to secure an allotment of PPE for all San Francisco dentists. Thanks, SFDS!
June 20, 2020
Our South San Francisco dental office is open five days a week again, but our San Francisco dental office continues to have limited staffing. Thanks for your patience, as we are doing our best to respond and schedule everyone soon!
June 16, 2020
A new dental directive, No. 2020-09c and a Health and Safety Plan, went into effect. Their are mostly recommendations, instead of requirements. This is quite a lot of regulation to keep up with, but we're doing our best!
June 08, 2020
We are informed that a new San Francisco directive is currently being reviewed by the San Francisco city attorney, and it will be released soon. Until the new directive is issued, the current directive, 2020-09b, is still the order that we are working with.
May 31, 2020
The San Francisco Dental Society president met with the San Francisco Health Department to address concerns about required COVID testing in San Francisco. We continue to disagree with this heavy-handed approach that requires patients to have a COVID test prior to seeing the dentist. This requirement is especially ridiculous since patients have the ability to simply see a dentist in a neighboring county (none of which have similar testing requirements).
May 19, 2020
We are allowed to see emergency patients, but San Francisco is requiring our patients to be tested prior to being seen. We strongly oppose this measure, as it we believe it undermines our clinical responsibilities to patients, and is not supported by evidence.
Open Letter from Dr. Irena Vaksman, President
To Our Family of Patients,
Our world and local community has been through a lot over these past few months, and we all look forward to returning to our normal routines. This includes a visit to your dental office.
While many things have changed, our commitment to the health and safety of our patients and staff is paramount to our mission. To that end, we are implementing many new health and safety protocols. We believe it's important to share these with you, as they directly affect your health and safety, as well as that of our staff. You can find links to these new protocols below. As the COVID situation continues to evolve, this page and the documents may be updated, so please check back just prior to your visit for the latest details.
We have always considered our patients like family. Now more than ever, we promise to care for you as if you were our own parent, brother, sister or child. I kindly ask for your patience, as our dedicated staff works to best navigate these challenging times.
On a personal note, I'd like to thank the amazing people at Vaksman Dental Group! It truly takes a team to deliver quality care, and I am humbled by their sacrifice, despite the difficulties and risk of coming to work. #Heroes 

Work

Here

Overview of COVID-19 Health and Safety Protocols
Additional health screenings prior to office visits, and again after entering the office.
Our waiting room will have a HEPA filter, be cleaned twice per day, and will no longer offer magazines.
Appointments will be managed to allow for social distancing between patients.
We ask that no more than 1 parent accompany a child.
When patients arrive, we ask that they wait in their car and call or text our front office.
We will provide hand sanitizer and mouth rinse for people entering our office.
Temperatures will be taken when entering the office.
New plexiglass dividers at the front desk.
Our team will wear full gowns, masks, hair caps, shoe covers, and face shields.
New oral suction and negative air pressure equipment in each operatory to reduce aerosols.
Digital intake forms and, whenever possible, payment collection by phone or online.
New HEPA filters in each operatory to decontaminate the air.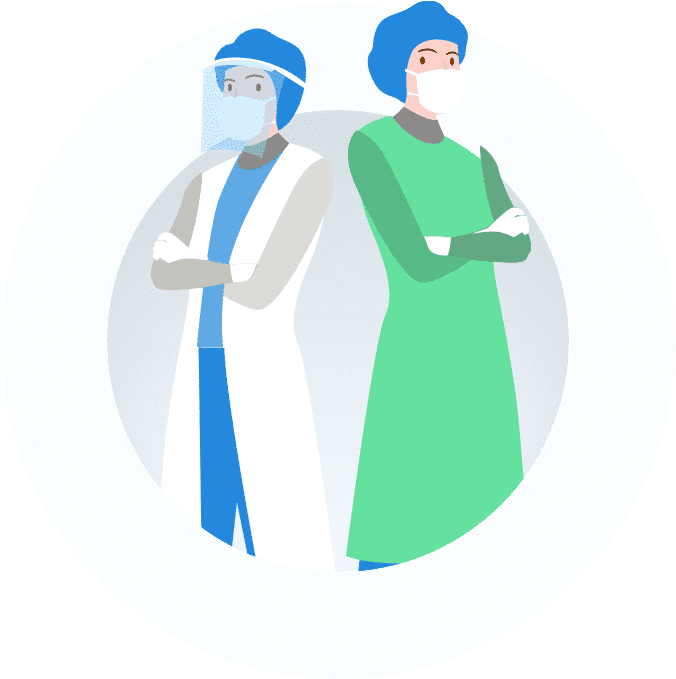 COVID-19 Dental Office Policies

Thank you for being our patient. We value your trust and loyalty and look forward to welcoming back our patients, neighbors and friends.
Kind regards, Dr. Irena Vaksman, President
Vaksman Dental Group