Modern Dentistry
A multi-speciality group practice.
Conveniently located.
With offices in San Francisco and the Peninsula.
WHO WE ARE
Board-certified, experienced dentists, healthcare and administrative professionals.
WHAT WE DO
Offer a range of general and cosmetic dental services to address all of your dental health needs.
HOW WE'RE DIFFERENT
Modern equipment. Local, best-in-class labs. Same-day services. Amazing staff. Zero (0%) financing available.
OUR VISION
A Completely Different Approach
95%
Our appointments start on time, which means you'll get more time with your provider and never feel rushed.
Today
With same-day services and emergency appointments, you can rest assured that you'll get the care you need, now.
24/7
Email your provider, book appointments online, and call us anytime. Our office generally responds within a few hours.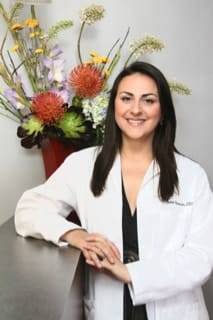 We are a multi-speciality dental practice striving hard everyday to provide healthy and beautiful smiles for our patients.
I personally and carefully screen each San Francisco Dentist and healthcare professional team member, all of whom have extensive experience, and are provided additional training to adhere to our clinical and other standards.
Whatever general or cosmetic dental service you require, our entire team will be dedicated to your care. We can't wait to meet you!
Warmly,
Dr. Irena Vaksman, President
NO INSURANCE?
Join the Vaksman Smile Membership Club!
Get Your Preventive Care for a Low Monthly Fee!
Exclusively for our uninsured patients.
Make easy monthly payments for your preventive care.
Save money on your treatment.
Our Services
Full Mouth Restorations
Some people have extensive dental issues that require comprehensive treatment with a final result that improves both function and aesthetic. Such patients may have numerous missing teeth, many teeth with large fillings that are failing or exhibiting decay, cracked or broken teeth, or badly worn teeth due to grinding. There is also a group of patients who were born with conditions that need extensive restoration of their teeth.
As the name implies, full mouth reconstruction refers to rebuilding and/or replacing all of the teeth in a patient's mouth. Full mouth reconstructions combine esthetics with the science of restorative dentistry to improve the health, function, and beauty of the mouth.
Mouth Guard
Our dentists commonly recommend mouth guards to help with nighttime grinding (which can lead to significant tooth decay), as well as to prevent sports injuries. They are normally worn just on the upper teeth. When considering a mouth guard, there are two primary options.
Off-the-shelf
Although readily accessible and inexpensive, we do not recommend purchasing a ready-to-wear guard in a store. Very little can be done to adjust their fit, they are bulky, make breathing and talking difficult, and they provide little or no protection.
Custom
Custom mouth guards are individually designed by our office, in coordination with a dental laboratory. The process consists of taking an impression of your teeth, which we forward to a special laboratory where the guard is molded over the model using a special material. Due to the use of the special material and because of the extra time and work involved, a custom-made mouth guard is more expensive than the other types, but it provides the most comfort and protection.
Root Canal
Root canal therapy is performed when tooth decay (an infection) has travelled down the pulp of the tooth and has damaged nerves and blood vessels. During a root canal, your doctor would clear sufficient tooth surface and remove enough pulp, after which they would clean and seal the infection, and likely add a crown on top of the tooth.
Cavities
Cavities are holes in the surface of teeth which that can only be repaired by a dentist. They are the result of a variety of factors, including improper brushing and flossing, and over consumption of sugary foods. Below are the various materials and approaches we take to restore a decayed tooth.
Composite (White) Fillings
A
Composite filling
is a white (tooth colored) resin material that bonds to tooth structure, that is used now in place of amalgam 'silver' fillings to provide a strong and cosmetically pleasing tooth restoration. Because a silver filling requires a "mechanical lock" to stay in place, dentist's usually have to drill a shape larger than the decay itself. Because of the adhesive chemistry of white fillings and the fact that they bond to teeth, no additional shape has to be drilled once access to the decay has been made. The end result is usually a much smaller filling and a stronger tooth because the bonding helps "glue" or reinforce the weak parts of the tooth.
No one likes getting told that they have cavities, and when you do get them, you need to act fast before it becomes a more serious and more painful condition.Vaksman Dental Group is a practice committed to providing complete cavity solutions to ensure a healthy smile and mouth. We don't just provide standard cavity cleaning; we also provide corrective solutions for continuing health.Our solutions include porcelain fillings, composite fillings, as well as inlays and onlays. Our dentist will work with you closely to give you the best dental solution for your needs and ensure that your teeth stay healthy and free of cavities and other damages.
Porcelain Inlays/Onlays
Dental Inlays
and
Onlays
are restorations used to repair rear teeth that have mild to moderate tooth decay. Inlays and Onlays can also be used to restore teeth that have minor fractures or cracks. However, if the damage to the teeth is severe enough, a dental crown is sometimes warranted. Inlays and Onlays are usually made from porcelain, composite resin and sometimes gold. Aside from convenience, there are several advantages to having these procedures done in a single visit. Single visit restorations eliminate the need for additional appointments and injections, and your tooth is much better off not having a temporary restoration for two weeks. Temporary restorations can fall out and leak, which can lead to subsequent complications. Dental procedures can be traumatic to teeth, and eliminating a second appointment reduces the amount of stress put on a tooth.
Inlays/Onlays vs. Crowns
The difference between
Inlays, Onlays
and
Crowns
is the amount of tooth structure they replace. Restorations which cover the entire tooth are called Crowns (commonly known as caps). Whenever possible, it is better to place an Inlay or an Onlay on a tooth because it is more conservative and requires less reduction of your natural tooth. Placing a crown on a tooth requires removing more healthy tooth structure than an Inlay or Onlay, which increases the chances of the tooth requiring a root canal in the future. Inlays and Onlays also help preserve gum and periodontal health, in that they can be bonded well above the gum line, allowing for easy cleansing and less irritation. A Crown, alternatively, is a good restorative option when a tooth has had a previous root canal or the tooth has insufficient healthy tooth structure remaining to protect it from fracturing.
Crowns & Bridges
Dental crowns are porcelain or porcelain fused to metal restorations used primarily to repair broken or fractured teeth, improve the prognosis for a tooth that has had previous root canal therapy, or change the shape or color of a tooth. When damage to a person's teeth is extreme, and beyond repair, we can use porcelain or porcelain "fused on gold" crowns to restore the smile. This is an extremely reliable technique for repairing the most severe of dental problems, even permanently replacing missing teeth to offer a complete smile and a functional bite.A bridge fills a space where a tooth once was, and is generally three or more crowns fused together.
Whitening
Getting white teeth for that great smile isn't easy. Let's face it – nearly all of the tasty foods we eat may possibly stain our teeth. Even if you brush your teeth after every meal, you'll find that your teeth can't get as white as you'd like.Tooth whitening is an affordable and effective way to combat common causes of tooth discoloration, while boosting your self-confidence and improving your appearance. It has been said that the easiest and least expensive way to look ten years younger is to whiten your teeth. We offer two whitening systems to fit our patients' lifestyles and budget considerations.
In-Office Whitening
Many factors, including dietary habits (drinking coffee, tea, soda, and red wine) and certain medications, affect the whiteness of your smile, and when you require a significant shade change, we suggest an in-office whitening, which is a chemically activated treatment that offers amazing results in about an hour. This dentist-supervised, in-office procedure is safe and effective, and offers a brighter, whiter smile after just one appointment.
Take Home Whitening Kit
When you need to maintain your existing pearly whites, or if you're just looking to change 1-2 shades, we suggest a take home kit with whitening gels, which are delivered via customized bleaching trays. The sticky, viscous gel won't migrate to gums, and most formulations (of both in-office & take-home kits) include Potassium Fluoride (PF), which helps to improve oral health by strengthening enamel, decreasing sensitivity, and offering increased cavity prevention. Take Home Whitening Gels can provide results after just one night, though expect to see results in about a week.
Before using either system, patients should have a comprehensive exam and cleaning done to evaluate if they are a good candidate for such whitening methods. Some patients are not ideal candidates, due to reasons such as the presence of crowns or other cosmetic dental work. Natural teeth will lighten, but crowns, veneers, and bondings will not.
Implants
Dental implants are tiny titanium posts which are placed into the jawbone where teeth are missing. The bone bonds with the titanium, creating a strong foundation for artificial teeth. In addition, implants can help preserve facial structure, preventing the bone deterioration which occurs when teeth are missing. Implants are designed to provide a foundation for replacement teeth that look, feel and function like natural teeth.Our office has extensive expertise  in placing implants, in placing the Implant Crown to its most natural and functional form.
Dental Veneers
Veneers are thin pieces of porcelain that are bonded directly to the front of each tooth. They can reshape teeth, change tooth color, close spaces, and fix worn or chipped teeth to create a white, beautiful, and uniform smile. They are an ideal choice for improving your smile and have become increasingly popular due to their simplicity and versatility. When bonded to the teeth, the ultra-thin porcelain veneers are virtually undetectable and highly resistant to coffee, tea, or even cigarette stains. For strength and appearance, their resemblance to healthy, white tooth enamel is unsurpassed by other restorative options. Placing custom veneers requires a high degree of technical skill as well as attention to cosmetic detail.Our office has had extensive training in the treatment planning and placement of custom veneers. She takes extra care to design each case individually to match and enhance the characteristics of each patient's smile.
Dental Emergency
A dental emergency can strike you any time, and when what you're feeling is excruciating pain, you can't just ignore it – it's nearly impossible, after all.Vaksman Dental Group can assist with your dental emergencies. Whether you're suffering from excruciating pain in your teeth or need to have a cracked or broken tooth extracted immediately, our dentist will accommodate you and give you the dental care and service you require.Our dental office uses cutting edge dental technology to provide immediate and continuing care for each of our patients. You're in good hands with Vaksman Dental Group.
Invisalign
Ever wondered if you can get your teeth straightened without having to deal with an embarrassing set of metal braces? Apart from the embarrassment when you sport that toothy metal smile, traditional braces can also prevent you from eating the food you love. For a majority of patients, we suggest Invisalign braces to correct a variety of issues, including over and underbite. For even more information CLICK HERE.
The advantages of Invisalign:
Removable:
So you can eat and drink what you want while in treatment, plus brushing and flossing are no problem.
Comfortable:
Because it has no metal to cause mouth abrasions during treatment. And no metal and wires usually means you spend less time in your doctor's office getting adjustments.
Aesthetic:
These aligners are clear and more aesthetically pleasing than conventional braces. Most people will not even notice that you are wearing any sort of dental appliance.
The disadvantages of Invisalign:
Severe Crowding:
Not all patients are good candidates for Invisalign. If your teeth are too crowded and require more aggressive orthodontic treatment, then conventional braces may be a better option. Your Invisalign dentist will discuss your options with you during your consultation.
Compliance:
 Metal braces stay are not removable, whereas Invisalign is removable. While this adds flexibility  It is essential for the patient to wear the aligners regularly to obtain the desired results. As teeth are constantly moving, it is important for the aligners to be worn as directed to obtain quicker and optimum results.
Dentures
When many of your teeth are loose or painful, they may be beyond saving. This condition is usually caused by advanced periodontal disease. If you are not a good candidate for implants, then removing your teeth and replacing them with a denture may be the best way to eliminate the infection and restore the health of your mouth. Periodontal disease causes bone to be lost; if it's not caught in time, there's so little support for the teeth that they have to be removed.A Full Denture replaces all the missing teeth in the upper and lower jaw. When the entire procedure is completed in one day, it's called an Immediate Denture. A Partial Denture is a removable dental appliance that replaces multiple missing teeth. It can be attached to the teeth with clasps (metal or tooth colored) or it can be attached to the teeth with crowns with precision attachments (hidden clasps). An Implant Overdenture is a denture that has some sort of direct connection to dental implants. The connection helps secure the Full Denture into place, while overcoming the instability and lack of retention of a common complete denture. This is a good treatment option for an individual who requires a full denture, but wants to achieve a more stable and less bulky type of restoration.
Cleaning & Exam
More commonly known as gum disease, "periodontitis" can cause serious damage if not treated immediately. A bacterial infection in this area is what causes gum disease to occur and can lead to weakening of the bone and possibly tooth loss. Gum disease is best treated in its earliest stage, known as gingivitis. During this stage, your gums will become red, inflamed or swollen. Many times, this inflammation can be attributed to the bacteria found in plaque, the sticky film that can form on the teeth. However, gum inflammation can be caused by many other factors, including medical conditions, poor nutrition, smoking and even stress. Even with red, swollen gums, you may feel little discomfort, which causes many people to ignore the warning signs of periodontal disease. With treatment from your dentist or periodontist and proper oral hygiene, the effects of gingivitis on your teeth and gums can be reversed. The more advanced stage of gum disease is called periodontitis. Periodontitis comes in two main forms: aggressive and chronic. With aggressive periodontitis, otherwise healthy patients experience accelerated bone deterioration. On the other hand, chronic periodontitis is the more common form that progresses at a slower pace but still requires immediate treatment.
Periodontal disease can be treated several ways, depending on how advanced it is. Non-surgical treatments may include prescription mouth rinses or scaling and root planning. For those with periodontitis, surgical treatments may be recommended, such as soft tissue grafts, pocket reduction or bone regeneration.
If necessary, we may suggest preventive care options that include fluoride treatment, sealants, professional breath control, and periodontal (gum disease) treatments designed to help you maintain your smile's health and beauty. Of course, the best treatment for periodontal disease is prevention. This means brushing and flossing daily, along with regular visits to your dentist for dental cleanings and examination, which can ward off gum disease and keep your smile healthy now and in the future.
Vaksman Dental Group is…a notch above [and] I notice a big difference [from] other dentists. Their equipment is current, their knowledge informed and helpful, and their pricing in line with other dentists. – Lara C.
My hygienist, Kerri, was awesome as usual and the receptionist was the nicest and most friendly receptionist I've encountered in my 4.5 years coming here. – Roya K.
I am so happy with my smile…[and] would recommend Vaksman Dental Group. The facility is spotless, the team is friendly and the front desk [person] always has a smile to greet you. – Chris L.