Vaksman Dental Group
A multi-speciality practice committed to excellence, and never-ending improvement.

WHO WE ARE
Board-certified, experienced dentists, healthcare and administrative professionals.

WHAT WE DO
Offer a range of general and cosmetic dental services to address all of your dental health needs.

HOW WE'RE DIFFERENT
Modern equipment. Local, best-in-class labs. Same-day services. Amazing staff. Zero (0%) financing available.
We are a multi-speciality dental practice striving hard everyday to provide healthy and beautiful smiles for our patients.
I personally and carefully screen each South San Francisco Dentist and healthcare professional team member, all of whom have extensive experience, and are provided additional training to adhere to our clinical and other standards.
Whatever general or cosmetic dental service you require, our entire team will be dedicated to your care. We can't wait to meet you!
Warmly,
Dr. Irena Vaksman, President
OUR VISION
A Completely Different Approach

 Our appointments start on time, which means you'll get more time with your provider and never feel rushed.

With same-day services and emergency appointments, you can rest assured that you'll get the care you need, now.

Email your provider, book appointments online, and call us anytime. Our office generally responds within a few hours.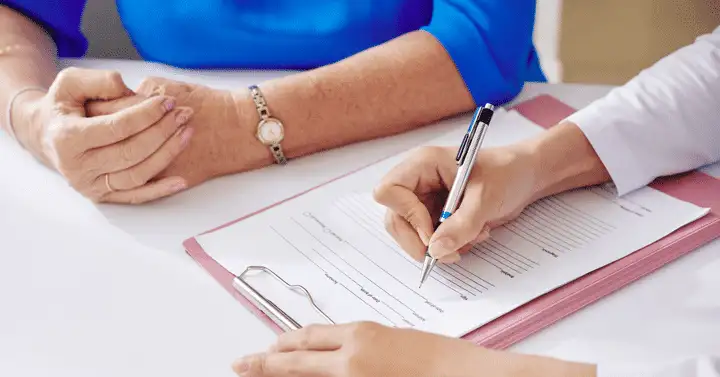 We accept

all PPO plans!
A healthy mouth benefits the whole body
Find the right dental insurance plans and programs.
COVID 19 – Our Plan
Health and Safety Controls
We have always considered our patients like family. Now more than ever, we promise to care for you as if you were our own parent, brother, sister or child. I kindly ask for your patience, as our dedicated staff works to best navigate these challenging times.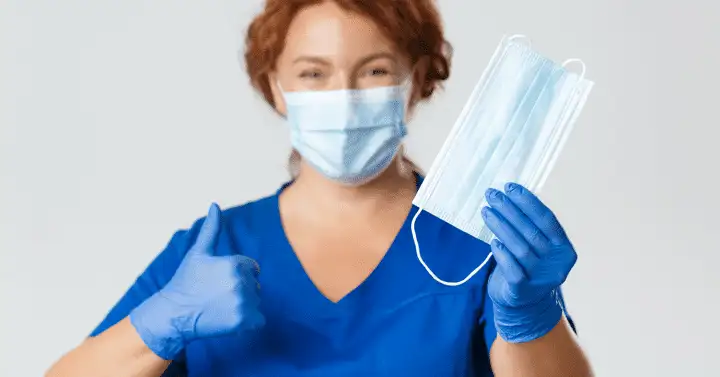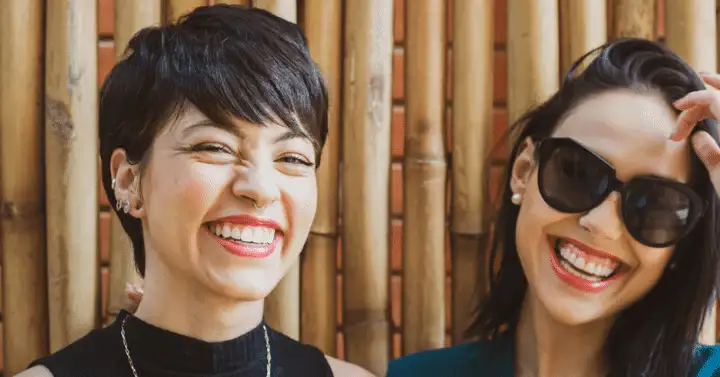 NO INSURANCE?

JOIN THE VAKSMAN SMILE PLAN!
JOIN THE VAKSMAN SMILE PLAN!
Exclusively for our uninsured patients.
Make easy monthly payments for your preventive care.
Save money on your treatment.
Our Services
Unique dental care experience in Vaksman Dental
Sleep Apnea and Snoring Dentist
Sleep Apnea and Snoring Dentist Treatment Performed By an Expert Sleep Dentist
Do you snore or has anyone told you that you snore?
Do you wake up during the night?
Do you have excessive daytime sleepiness?
Have you ever had a sleep study?
Do you have high blood pressure?
If so, you may be suffering from Sleep Apnea or snoring. You're not alone. Sleep apnea and snoring affect millions of people worldwide. And they can have serious consequences for your health and well-being. The good news is that sleep dentists at Vaksman Dental Group can help!
At Vaksman Dental Group, we understand the impact that sleep apnea and snoring can have on your quality of life. That's why our Sleep Apnea and snoring dentist will offer treatment options to help you breathe better and sleep soundly.
Full Mouth Reconstruction
Restoring Your Smile to Its Former Glory
Are you dealing with multiple dental problems? A full mouth reconstruction might be the solution you need to restore your smile and improve your dental health. Full mouth restoration involves a comprehensive dental treatment plan that combines various dental restoration services to address several dental issues at once, resulting in a fully functional and aesthetically pleasing smile. Among other things, this may include shifting your teeth with Invisalign, extracting diseased teeth, and adding dental implants, as well as crown, bridge or veneer restorations.
At our restorative dentistry practice in South San Francisco, we offer full mouth restoration services to patients who need extensive dental work. Our experienced and skilled restoration dentist will work with you to create a personalized treatment plan that addresses your unique dental needs and concerns.
Dental Mouth Guard
Professional Protection for Your Teeth
Mouth guards are dental appliances designed to protect your teeth and mouth from injury during physical activity, prevent teeth grinding or clenching while sleeping, and treat various dental conditions. A dental mouth guard is custom-made by a dentist to fit your mouth comfortably and provide maximum protection.
Root Canal
Root Canal Specialist
If you are experiencing severe tooth pain, it is important to seek immediate dental care as it may be a sign of an underlying dental issue that requires prompt attention. 
One such issue that can cause significant pain is an infected or damaged tooth root, which may require a root canal procedure to treat. While the idea of such a procedure may cause some anxiety or fear, it is a common and highly effective treatment option for saving a damaged tooth and alleviating pain.
The alternative option of treating the canals is to do nothing or extract the tooth, both of which will leave you toothless. Remember, you only have one set of adult teeth, which you need to eat, so you want to care for your teeth to the greatest extent possible.
Cavities
No one likes hearing that they have cavities. But when you do get them, you need to act fast before it becomes more serious and more painful. Vaksman Dental Group is a practice committed to providing complete cavity solutions to ensure a healthy smile and mouth. We don't just provide standard cavity cleaning, we also provide corrective solutions for continuing health.
Our solutions include porcelain fillings, composite fillings, as well as inlays and onlays. Our dentist will work with you closely to give you the best dental solution for your needs. We'll help you ensure that your teeth stay healthy and free of cavities and other damages.
Don't Let Cavities Ruin Your Smile: Prevention and Treatment Tips
Dental cavities, also known as tooth decay or dental caries, are probably the most common dental issues. Cavities occur when bacteria in the mouth produce acids that attack your tooth enamel. Over time, this acid erosion causes destruction and even holes in the teeth. Besides destroying the beauty of your smile, cavities unfortunately also lead to pain, sensitivity, and other oral health problems. If left untreated, cavities usually get worse and will eventually require a
root canal.
They can even potentially lead to tooth loss. Do you experience any pain or notice spots on your teeth that shouldn't be there? It is important to see a dentist as soon as possible. A dentist will diagnose the problem by examining the teeth and sometimes using dental X-rays to confirm the diagnosis. Do not hesitate to contact a dentist for cavities before it gets too bad.
Dental Crowns
Are you unhappy with your smile because of a cracked, decayed, or probably even a missing tooth? Dental crowns may be just what you need to restore your beautiful smile and regain your confidence. Our team of experienced and compassionate dental professionals is dedicated to providing the highest quality dental care using the latest technology and techniques, including same day crowns. On this page, we've collected all the information you may be wondering about dental crowns and how we can help you achieve the healthy and beautiful smile you deserve. Click the button below if you just need to schedule a visit and consult a dentist.
Whitening
Getting white teeth for that great smile isn't easy. Let's face it – nearly all of the tasty foods we eat may possibly stain our teeth. Even if you brush your teeth after every meal, you'll find that your teeth can't get as white as you'd like.Tooth whitening is an affordable and effective way to combat common causes of tooth discoloration, while boosting your self-confidence and improving your appearance. It has been said that the easiest and least expensive way to look ten years younger is to whiten your teeth. We offer two whitening systems to fit our patients' lifestyles and budget considerations.
In-Office Whitening
Many factors, including dietary habits (drinking coffee, tea, soda, and red wine) and certain medications, affect the whiteness of your smile, and when you require a significant shade change, we suggest an in-office whitening, which is a chemically activated treatment that offers amazing results in about an hour. This dentist-supervised, in-office procedure is safe and effective, and offers a brighter, whiter smile after just one appointment.
Take Home Whitening Kit
When you need to maintain your existing pearly whites, or if you're just looking to change 1-2 shades, we suggest a take home kit with whitening gels, which are delivered via customized bleaching trays. The sticky, viscous gel won't migrate to gums, and most formulations (of both in-office & take-home kits) include Potassium Fluoride (PF), which helps to improve oral health by strengthening enamel, decreasing sensitivity, and offering increased cavity prevention. Take Home Whitening Gels can provide results after just one night, though expect to see results in about a week.
Before using either system, patients should have a comprehensive exam and cleaning done to evaluate if they are a good candidate for such whitening methods. Some patients are not ideal candidates, due to reasons such as the presence of crowns or other cosmetic dental work. Natural teeth will lighten, but crowns, veneers, and bondings will not.
Implants
Dental implants are tiny titanium posts which are placed into the jawbone where teeth are missing. The bone bonds with the titanium, creating a strong foundation for artificial teeth. In addition, implants can help preserve facial structure, preventing the bone deterioration which occurs when teeth are missing. Implants are designed to provide a foundation for replacement teeth that look, feel and function like natural teeth. Our office has extensive expertise  in placing implants, in placing the Implant Crown to its most natural and functional form.
Dental Veneers
Veneers are thin pieces of porcelain that are bonded directly to the front of each tooth. They can reshape teeth, change tooth color, close spaces, and fix worn or chipped teeth to create a white, beautiful, and uniform smile. They are an ideal choice for improving your smile and have become increasingly popular due to their simplicity and versatility. When bonded to the teeth, the ultra-thin porcelain veneers are virtually undetectable and highly resistant to coffee, tea, or even cigarette stains. For strength and appearance, their resemblance to healthy, white tooth enamel is unsurpassed by other restorative options. Placing custom veneers requires a high degree of technical skill as well as attention to cosmetic detail. Our office has had extensive training in the treatment planning and placement of custom veneers. She takes extra care to design each case individually to match and enhance the characteristics of each patient's smile.
Dental Emergency
Picture this. You wake up with a toothache. But it's not just any tooth pain that's plaguing you. This type of pain is excruciating and severe enough to be considered a dental emergency. You know you need immediate help of dental emergency services and that's where we come in.
At Vaksman Dental Group, we know that emergency dental care is hard to find. We also know that you shouldn't have to suffer just because your dental emergency happened at the wrong time. We specialize in providing the ultimate care for your dental emergency, no matter how big the problem is. Read on to learn more about our services and how we can help you.
Emergency Dentist in South San Francisco CA
We are conveniently located next public transportation (BART) and have ample parking.
Our staff consists of professionally trained and caring dental experts who are standing by to help you through your dental troubles. We are led by our founding dentist, Dr. Irena Vaksman. DDS. Dr. Vaksman has assembled a top-tier clinical staff associate dentists, hygienists, and assistants. The clinical staff is supported by a front office team that will make you feel warm and welcome when you call with a dental emergency. They will also help with any financial arrangements.
What Is A Dental Emergency?
A dental emergency can be hard to define. After all, pain is your body's way of telling you that something is wrong. Therefore, all tooth pain merits medical attention. The question is how soon should you seek help? From a medical professional's standpoint, a dental emergency is one that requires immediate attention to save a tooth or deal with severe pain. This occurs if you have an infection or abscess and need immediate help to control excessive or life-threatening bleeding. A broken or cracked tooth would also fall into the category of a dental emergency.
Research shows that children are prone to visiting the dentist for the first time due to an emergency. A 2012 study evaluated records from 270 patients who visited an emergency dental service in 2010. Pain was the number one reason for an emergency visit among 208 children. Approximately 79 percent of the emergency visits were because of caries (i.e., dental cavity) and 31.22 percent were due to treatment that was required for endodontic intervention (i.e., root canals). The study also indicated that the children who were brought in for emergency treatment had pain that started long before the emergency but was given over-the-counter medications instead of being taken to a dentist for proper care (1).
What Kinds Of Conditions Are Considered Dental Emergencies?
While it's always best to see your dentist regularly to avoid emergency situations, we realize that some dental emergencies are unavoidable. We've put together some guidelines to help you determine what conditions and symptoms merit an emergency dental vision.
Extreme pain

Pain is often the number one reason why people seek dental treatment. If your pain is so severe that it cannot wait, or if you've tried to take over-the-counter medications that don't worry, then your pain would be considered a medical emergency. Seek treatment immediately if the pain has expanded from your mouth to other areas of your face.

Excessive bleeding

Excessive bleeding that cannot be controlled at home qualifies as a dental emergency. If you are bleeding uncontrollably from your mouth or tooth, contact us immediately or call 911.

A loose tooth (as an adult)

Adults should not lose their teeth. Therefore, if you have a loose tooth and it feels infected or is causing pain, then you may want to seek emergency treatment.

An infection or abscess

An infection or abscess in your mouth is dangerous because the location is so closely located near the brain and can worsen or rapidly. We recommend seeking treatment as soon as you detect an infection. Watch out for symptoms that include swelling of the face or gums.

A cracked or chipped tooth

Aside from being painful, a cracked or chipped tooth may cause excessive bleeding or may lead to an infection. Seek treatment right away if you notice a cracked or chipped tooth. In some cases, emergency dental surgery may be required to fix a cracked or chipped tooth.
Questions To Ask Yourself If You Think You Have A Dental Emergency
If you answer yes to one or more of these questions, then you may have a dental emergency:
Are you bleeding excessively from the mouth or tooth?

Are you in excruciating pain that radiates from the mouth or tooth?

Do you have a chipped or cracked tooth?

Is there any knots, bulges or swelling in your gums, teeth or mouth?

Did you recently suffer from a direct hit or injury to your mouth or face?

Do you have any loose teeth (as an adult?)
Symptoms & What They Could Mean
If you have excessive pain, it could be a sign of an infection or abscess. This is especially true if your pain is accompanied by swelling of the gums or face. Some common symptoms of an infection or abscess include:
Extreme pain caused by hot or cold foods

Pain in your mouth when you breathe in and out

Pain when biting down

Pain that radiates from your mouth to other areas of your face
In some cases, pain or bleeding might be caused by losing a crown or cap. If the pain and bleeding become severe, call us immediately. If this happens after hours, we recommend that you monitor the pain and bleeding. This will eventually need to be replaced.
What To Expect From Vaksman Dental Group
In addition to symptom relief, research shows that patients who seek emergency dental services also want to receive psychological support (2). In other words, they want to be reassured and informed about their condition and know that it's not as dangerous as they think.
Here at Vaksman Dental Group, we guarantee that our experienced and sensitive staff will provide you with all of the information and care necessary to treat your condition or symptoms. We understand that emergencies happen and will never make you feel unwanted or embarrassed about your needs!
Invisalign
Ever wondered if you can get your teeth straightened without having to deal with an embarrassing set of metal braces? Apart from the embarrassment when you sport that toothy metal smile, traditional braces can also prevent you from eating the food you love. For a majority of patients, we suggest Invisalign braces to correct a variety of issues, including over and underbite.
The advantages of Invisalign:
Removable:
So you can eat and drink what you want while in treatment, plus brushing and flossing are no problem.
Comfortable:
Because it has no metal to cause mouth abrasions during treatment. And no metal and wires usually means you spend less time in your doctor's office getting adjustments.
Aesthetic:
These aligners are clear and more aesthetically pleasing than conventional braces. Most people will not even notice that you are wearing any sort of dental appliance.
The disadvantages of Invisalign:
Severe Crowding:
Not all patients are good candidates for Invisalign. If your teeth are too crowded and require more aggressive orthodontic treatment, then conventional braces may be a better option. Your Invisalign dentist will discuss your options with you during your consultation.
Compliance:
 Metal braces stay are not removable, whereas Invisalign is removable. While this adds flexibility  It is essential for the patient to wear the aligners regularly to obtain the desired results. As teeth are constantly moving, it is important for the aligners to be worn as directed to obtain quicker and optimum results.
Dentures
When many of your teeth are loose or painful, they may be beyond saving. This condition is usually caused by advanced periodontal disease. If you are not a good candidate for implants, then removing your teeth and replacing them with a denture may be the best way to eliminate the infection and restore the health of your mouth. Periodontal disease causes bone to be lost; if it's not caught in time, there's so little support for the teeth that they have to be removed. A Full Denture replaces all the missing teeth in the upper and lower jaw. When the entire procedure is completed in one day, it's called an Immediate Denture. A Partial Denture is a removable dental appliance that replaces multiple missing teeth. It can be attached to the teeth with clasps (metal or tooth colored) or it can be attached to the teeth with crowns with precision attachments (hidden clasps). An Implant Overdenture is a denture that has some sort of direct connection to dental implants. The connection helps secure the Full Denture into place, while overcoming the instability and lack of retention of a common complete denture. This is a good treatment option for an individual who requires a full denture, but wants to achieve a more stable and less bulky type of restoration.
Cleaning & Exam
More commonly known as gum disease, "periodontitis" can cause serious damage if not treated immediately. A bacterial infection in this area is what causes gum disease to occur and can lead to weakening of the bone and possibly tooth loss. Gum disease is best treated in its earliest stage, known as gingivitis. During this stage, your gums will become red, inflamed or swollen. Many times, this inflammation can be attributed to the bacteria found in plaque, the sticky film that can form on the teeth. However, gum inflammation can be caused by many other factors, including medical conditions, poor nutrition, smoking and even stress. Even with red, swollen gums, you may feel little discomfort, which causes many people to ignore the warning signs of periodontal disease. With treatment from your dentist or periodontist and proper oral hygiene, the effects of gingivitis on your teeth and gums can be reversed. The more advanced stage of gum disease is called periodontitis. Periodontitis comes in two main forms: aggressive and chronic. With aggressive periodontitis, otherwise healthy patients experience accelerated bone deterioration. On the other hand, chronic periodontitis is the more common form that progresses at a slower pace but still requires immediate treatment.
Periodontal disease can be treated several ways, depending on how advanced it is. Non-surgical treatments may include prescription mouth rinses or scaling and root planning. For those with periodontitis, surgical treatments may be recommended, such as soft tissue grafts, pocket reduction or bone regeneration.
If necessary, we may suggest preventive care options that include fluoride treatment, sealants, professional breath control, and periodontal (gum disease) treatments designed to help you maintain your smile's health and beauty. Of course, the best treatment for periodontal disease is prevention. This means brushing and flossing daily, along with regular visits to your dentist for dental cleanings and examination, which can ward off gum disease and keep your smile healthy now and in the future.
If you did not find what you were looking for, call us so we can answer your question(s)!
If you did not find what you were looking for, call us so we can answer your question(s)!
Testimonials
What our happy patients say about us.
Jorge M.
Very professional, always helpful and smiling even early morning.
I've had Bernadette, Dr Wolfson and a few other people of their staff taking care of me and always felt they were doing everything to my best interest.
Of course they offer from time to time additional services but I never felt pressured to anything. I'm very happy and I'll keep going there as long as they offer the same quality. Thank you team, very good job !
---
Source: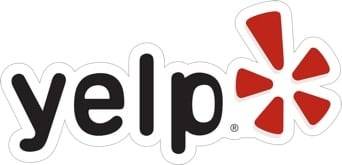 Beth P.
The staff was wonderful. I went in for a cleaning, and they made sure it was a smooth, painless process. I am happy to say I found a new dentist as a recent transplant to SF. I am really happy with their practice. Dr. L'ebo is wonderful and so was her staff.
---
Source:

Dustin W.
You have found the dental dream team! Carrie + Bernadette are amazing and make it a pleasure to actually go to the dentist for cleanings. Dr. Volfson (the crown queen) does top notch work despite a notoriously difficult patient. Thanks for taking great care of my teeth! Highly recommended!
---
Source: