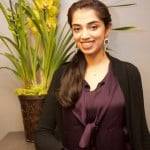 "Patients and staff agree: Dr. Rohana Khan is a great addition to our team, and I'm personally excited to have her on board", Dr. Irena Vaksman.
Dr. Rohana Khan takes a proactive stance towards dental health and believes that the most important aspect of treating patients is educating them about the simple and effective methods of preventing disease.
"A healthy smile promotes a more positive self-image and I want each and every patient to leave their dental visit extremely confident about their smile. Given the opportunity to help people through my love of science and art, I can proudly say I truly enjoy my job!"
After studying Biomedical Engineering at UC Irvine, Dr. Khan went on to earn her Doctorate in Dental Surgery (DDS) at the prestigious University of California, San Francisco School of Dentistry. Dr. Khan is committed to keeping abreast of the latest dental technologies in order to provide essential modern therapies. Her experience lies in a range of cosmetic dentistry services, including crowns and veneers, and restoring implants with high-aesthetics materials. As a preferred Invisalign provider, Dr. Khan also offers an advanced alternative to conventional braces.
Dr. Khan and her husband are happy to call the Bay Area their home. They enjoy the diversity of cultures, art, tech innovation, cuisine, and outdoor beauty.