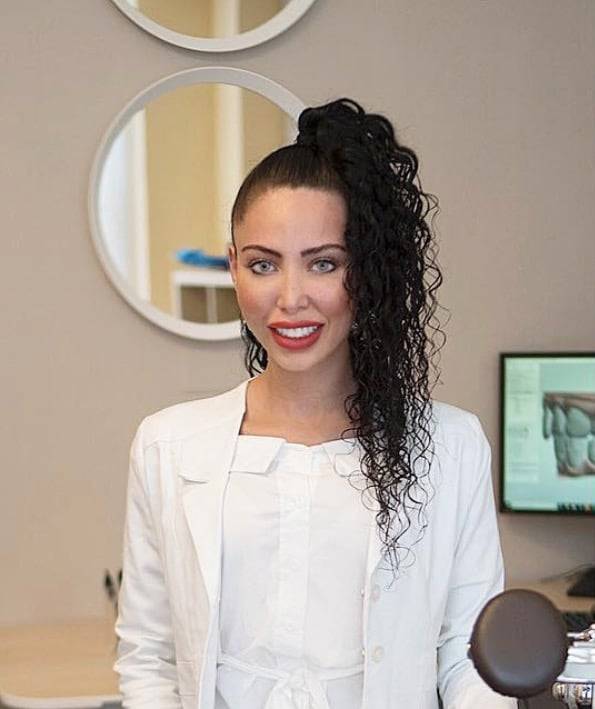 Most people overlook the fact that the mouth is a gateway to the rest of their body. As a holistic Dentist, I take pride in educating my patience on the state of their oral health and how it influences the health of their overall body. When you look good, you feel good and when you feel good you do good!"
Dr. Lebo was born and raised in San Francisco, and earned her D.D.S. from the University of California, San Francisco. Following dental school, Dr. Lebo completed General Practice Residency with the Oral maxillofacial surgery department at the University of California, San Francisco. During this intensive program, Dr. Lebo received additional training in interdisciplinary and comprehensive restorative care for healthy and medically complex patients, head and neck cancers, sleep medicine, TMJ disorders, oral-mucosa lesions and dental care under IV sedation and General Anesthesia. As a holistic Dentist committed to providing the best possible care to her patients, ongoing education and training have also been a priority for Dr. Lebo. She continues to take numerous continuing education courses in cosmetic and biological holistic dentistry.
In addition to Dental practice, Dr. Lebo is very passionate about holistic solutions to reducing and treating not only cavities but also periodontal disease. This May she won second place at the CDA (California Dental Association) competition amongst Dentists and Residents from all over the state for innovation of an infused floss and oral rinse that utilizes 100% natural ingredients to reduce both periodontal diseases and caries risk – both backed up by research research.
From the age of three, she knew she was going to be a Dentist. At 16 years old she raised 10K and co-founded a local charity called Smile-for-a-lifetime-SF, that provides free orthodontic treatment to local teens who cannot afford treatment. Over a decade later, she remains Director of this charity, raising over 300K, with help from her co-founder, they have sponsored 50+ teens with beautiful new smiles via orthodontic treatment.